Peach Crumble
By: Sammy Jones
This peach crumble is the perfect choice. It's quick and easy, with no fancy ingredients, so you won't have to break the bank.
---
---
Ingredients
825g tin peaches (juice drained)
¼ cup raw sugar
½ tsp cinnamon
1 tsp vanilla extract
1 cup plain flour
½ cup brown sugar
½ cup rolled oats
½ cup melted butter
½ tsp cinnamon
Vanilla ice cream, to serve
Spray cooking oil
---
Method
Preheat oven to 180°C and spray 4 ovenproof ramekins with cooking oil.
In a bowl, combine all filling ingredients and set aside.
In another bowl, combine flour, sugar, oats and cinnamon.
Slowly add the butter until the mixture is well combined. Knead with hands or a spatula.
Divide the filling mixture evenly between ramekins and top each 1 with the crumble mixture.
Place ramekins into the oven and cook for 30 mins or until the crumble is golden brown.
Allow to cool before serving with vanilla ice cream.
Tip: Use a pie dish instead.
---
Subscribe
Subscribe to a newsletter to receive latest post and updates
Sammy Jones
We Love
Yumi's Traditional Hommus
Masala Chai Tea – Organic Merchant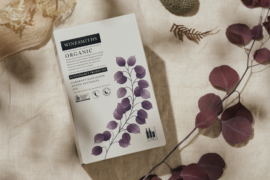 2 Litre Organic Cabernet Sauvignon NV – Winesmiths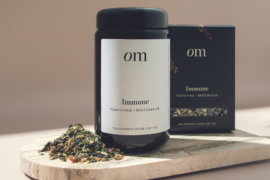 Or