Porridge
By: WellBeing Team
CORN THINS® pieces are not rice cakes. They're made from corn and taste tasty — like popcorn crushed into a healthy crispbread.
---
---
Ingredients
4 CORN THINS Original pieces, collapsed
60g quinoa flakes
400mL soy or almond milk (unsweetened), plus additional to serve
½ cup frozen banana
1 tsp vanilla bean paste
Pinch sea salt
Stewed or canned peaches (2-3 half peaches)
Stewed or canned plums (2-3 half plums)
Handful pistachios, crushed
Maple syrup, to sweeten (optional)
---
Method
Combine all components otherthan peaches, plums and pistachios in a medium pan over medium heat. Cook, stirring, till thickened and banana has brokedown, about 5-6 minutes.
Divide inbetween 2 bowls and serve with additional milk, peaches, plums, pistachios and maple syrup to sweeten (if wanted).
---
Subscribe
Subscribe to a newsletter to get mostcurrent post and updates
WellBeing Team
We Love
Yumi's Traditional Hommus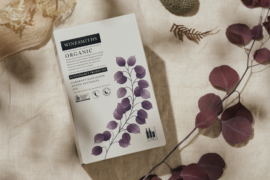 2 Litre Organic Cabernet Sauvignon NV – Winesmiths
Masala Chai Tea – Organic Merchant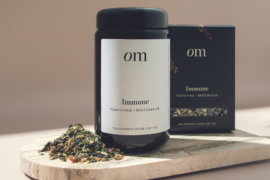 Organic Merchant Immune Tea